September is Healthy Aging Awareness Month, and September 24th is Fall Prevention Day. So, this month we wanted to highlight some ways you can improve your health, slow down the aging process, and stop falls before they start.
If You Are Already Using A Walking Device
Did you know that over 47,000 yearly trips to the E.R. are for an older person who has fallen? What is surprising is that 87% of elderly falls occur while using a walker.
However, falls do not have to be an expected result of aging. Here are some steps you can take to lower your chances of falling:
Review your medications and potential side effects with your doctor.
Get your eyes checked regularly.
Remove clutter from around your home and create open pathways for you to move around.
Incorporate regular exercise into your schedule
Even if you are currently using a walker, there are still exercises you can do to help strengthen your body and give you greater control. Click the link to hear from two physical therapists demonstrating Five moves you can do, using your walker.
Boost Your Brain Power And Make Your Body Stronger, All At The Same Time.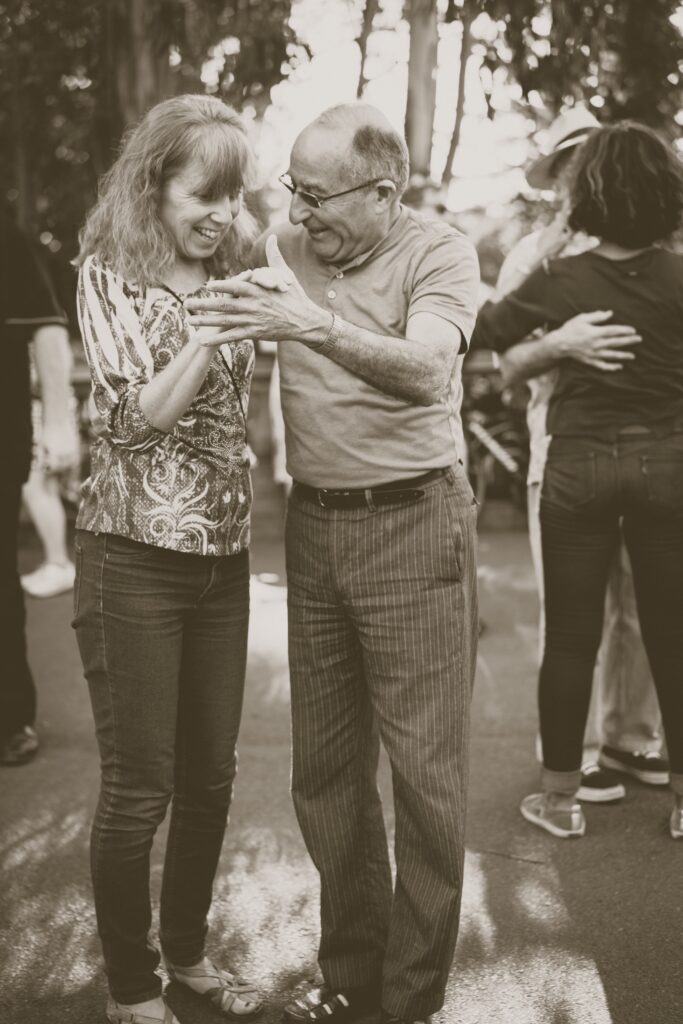 If you want to incorporate exercises that also stimulate your mind, try learning some new dance moves.
Neuroscientists are beginning to find that challenging your brain and body at the same time can be a powerful weapon against the effects of aging. compared the neurological effects of folk dancing with those of walking and other activities.
The study observed 174 healthy people, in their 60's and 70's, who lived mostly sedentary lifestyles. First, they went through a series of physical tests to measure their aerobic fitness levels and underwent brain scans to determine their processing speeds. Then the participants were divided up into three groups. One group briskly walked three times a week, another group did gentle stretching and balance work, and the last group took a 1-hour dance class three times a week.
The third group studied increasingly intricate choreographed dances. Additionally, they all learned two roles for each dance, thus increasing the mental challenge. After six months, participants had another brain scan to monitor any potential increase in their memory and processing. While all the groups in the study performed better on thinking tests, those who learned the intricate choreography appeared to show the most improvements in the part of the brain involved with processing speed and memory.
If you do not think a dance class is for you, consider taking a yoga class. There are classes available that start at a beginner level and will help you increase your skills as you learn the moves and your body grows stronger. Studies show that not only will yoga improve core body strength, helping prevent falls, it also increases visuospatial memory, which is crucial to balance, depth perception, and the ability to recognize objects and navigate in the world. Researchers in various studies are finding that those who practice yoga develop more communication between parts of the brain that controls attention. All these ideas work together to help you feel stronger, think clearly, and keep you standing on your own two feet.
If you need some additional help moving around as you work your way back to complete independence, we would love to help you find the best walking aid to fit your needs. Just give us a call at (913) 745-4468.